Company Profile – Nicel Precision Engineering
Nicel Precision Engineering's founder, Kevin Banks, has a wealth of engineering experience, having worked in the industry since the age of 16 and built his way up over the years working for a range of prestigious companies. In 1999, he set up Nicel Precision Engineering, utilising his industry experience and connections to provide a superior, bespoke precision engineering service.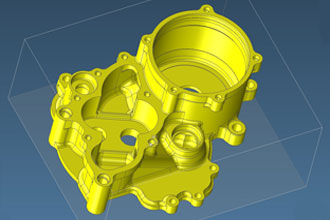 Over our fifteen years in business, Nicel Precision Engineering have worked with a wide range of clients, including those in the aerospace, petrochemical and medical sectors. We also specialise in precision engineering for the motorsport industry, having spent four years working at Silverstone and built up relationship with some of the leading Formula 1 teams.
We are now proud to be established in a range of industries, having built up an enviable reputation for providing reliable and efficient engineering solutions. We've invested heavily in machinery to ensure that we have the most efficient and innovative facilities the industry has to offer, and we've invested in people too. Our strong team now includes two engineering apprentices, who are enjoying learning the tools of the trade with the guidance of seasoned, experienced engineers.
At Nicel Precision Engineering, we focus on quality, service and reliability. We offer a flexible service, which aims to accommodate all of our customers' needs, whether you require a particularly intricate part or you need a fast turnaround. Whatever you're looking for, you will find it with Nicel Precision Engineering. Please browse our website for more information, or get in touch with the team.